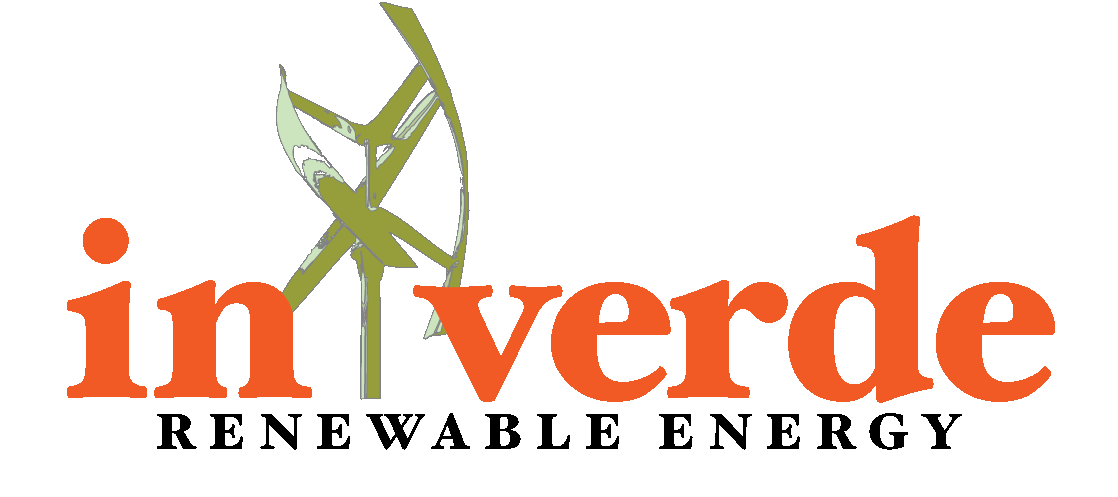 INVERDE Energy, LLC.
14074 Trade Center Drive, #211
Fishers, Indiana 46038
317.774.8732
Authorized Distributor

INVERDE Energy provides design, specification, and system integration services for projects involving solar and wind renewable energy products.  We can provide these systems as an integral feature to one of our INVERDE Design residential projects or as a stand-alone renewable energy installation.  Your system can be either grid-tied (via your utility meter) or off-grid, and in either case battery storage is optionally possible.

INVERDE Energy is an Indiana authorized distributor for Urban Green Energy wind and renewable energy products.  UGE is a world leader in vertical-axis wind turbines and hybrid wind/solar streetlamps. 

INVERDE Energy also designs modular solar electric (photovoltaic) systems and solar thermal (hot water) systems utilizing panels and components sourced directly from manufacturers and wholesale suppliers.  Combined with our team of installation and integration associates, we are capable of a complete design, build, and service approach to renewable energy systems.